About
US
Assalamualekum wa rahmatullah wa barkathuh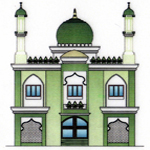 'I' the founder of this small maktab name as "Faize Abdullah", Hafiz Ismail Maner turned Hafiz of Quraan at "Jamia Qasmia Arbia", Kharod, Dist:Bharuj, Gujrat in 1992. Welcome to Faize Abdullah Education.
It was my Ustad/Teacher Hafiz Ibrahim Abdullah Patel Qapodrari Damat barkathuh, a very Pious person helped me along the way become a hafiz e Quraan..
Read More
Vision

To Start with play school till hifz and Alim Courses for Children, Further we are also planning to teach muslim woman technical courses.

Mission

To teach children, men, woman young or elder the deen of Allah(SWT), As much deen that will save his or her Imaan and Akhirah in this time of Fitna.

Branch Office

1) Timber Area, Mendhe Plot, Maatabe Fiaz-E-Abdullah Miraj.
2) Maisal Road, Mominpura, Jameea Talimuddin Miraj.